UrbanBuilt was founded in 2008 by Jason Watts and David Linsalata. Together, they make up UrbanBuilt's executive team. Their combination of business acumen and hands-on experience has allowed the young company to grow exponetially. UrbanBuilt has become a leading provider of construction and renovation services for commercial and residential projects in Baltimore, and throughout the Mid-Atlantic region.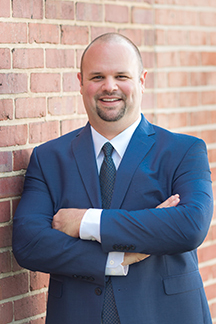 Jason Watts, Sales & Operations
Jason has more than twenty five years of experience in the construction and real estate industries. It all began when working for his father's home improvement company at age 13. There, he first learned the true meaning of hard work, self-motivation, and dedication to high quality client service. At 21, Jason graduated with a degree in Finance and Marketing from the University of Maryland. He was also a Founding Father of the Alpha Tau Omega fraternity at UMD. After graduating, he spent seven years as a Project Manager for Ryan Homes and a small general contracting firm in Baltimore City. With those companies, he learned essential customer relations and construction project management skills. Today he brings those skills to the executive team at UrbanBuilt.
In 2012, Jason was selected to serve on the Better Business Bureau Board of Directors. He served for three years, both as a director and as a member of the finance committee. In 2018, he wanted to take his community service to another level, so he joined the Bel Air Volunteer Fire Company as a volunteer firefighter.
Jason's finance, management, client relations and marketing skills have helped the UrbanBuilt family of companies to build strong business relationships. His commitment to community service and family has strengthened the values of the company. "Success comes with a lot of hard work, a little bit of luck and the ability to pick yourself back up when you get knocked down."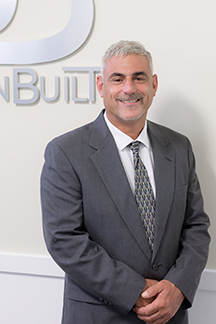 David Linsalata, Production & Service
Dave has nearly twenty years of experience in the construction and real estate investing industries. Before co-founding UrbanBuilt, Dave owned a remodeling company called Dreamworks, which he quickly grew from a small start-up into a successful business. Dreamworks also ventured into real estate, investing in several homes which he renovated for profitable sales. In 2008, Dave partnered with Jason Watts to form the executive team of a new general contracting company, UrbanBuilt. Dave's vision for UrbanBuilt was simple – provide clients with high-end products and services, and stand behind the results. Dave brought his first-hand experience in renovations and investing to the new company, along with valuable tools, equipment, job site expertise and a loyal client list.
Under Dave's seasoned leadership, the UrbanBuilt Production and Service team completes projects on time and on budget. Clients appreciate his can-do attitude and strong work ethic. Upon meeting with Dave, clients feel confident that UrbanBuilt will deliver a quality product with creative vision and unmatched integrity.