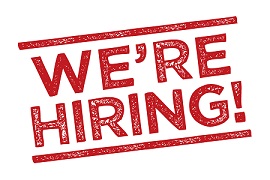 We are currently seeking the ideal candidate to fill the position of Production Supervisor for UrbanBuilt's Richmond, VA division.
Position Summary: To manage the construction process including supervision of in-house labor, subcontractors, and vendors. Organize project schedules and interact with inspectors and clients.
Responsibilities:
Management and supervision of in-house field crews.
Scheduling of provided crews and vendors.
Project Quality Control.
Onsite safety inspections and maintenance of safe onsite working environment.
Maintain control and reporting of construction contract budgets.
Work with clients on production progress, open issues, change orders, and materials selections.
Continue to build relationships with inspectors to foster production.
Maintain and build high quality relationships with subcontractors and vendors.
Daily communications with Production Manager.
Hands-on carpentry work from time to time to help complete projects by deadline or perform service.
 Position Skills/Qualification Requirements:
Must live in the Greater Richmond Region or within reasonable distance from Richmond, VA.
Must be able to manage a team, work well with others, and adhere to management directives.
Strong skills in organizing job sites, following production schedules to meet strict deadlines, and communication a MUST.
At a minimum, 5 years' experience in construction project supervision for residential and commercial projects above $100,000 in value.
Must have strong communications skills, be well spoken, and present professionally.
Needs to have hands-on experience in construction in order to lead labor and perform tasks.
Interested applicants who are eligible should email their resume to: Info@urbanbuiltllc.com