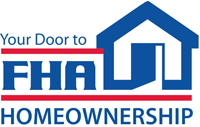 The 203K Renovation Program, administered by the Federal Housing Administration (FHA) for the Department of Housing and Urban Development (HUD), is a financing program that can save you money when purchasing and renovating a single-family home. You can use the 203K program to renovate a home within 6 months of purchase. 203K loans have a lower interest rate than home equity loans and are relatively easy to qualify for.
You may qualify if:
The home will be your primary residence for at least 3 years after purchase
The property requires a light to moderate level of renovation
Your renovation will improve the health, safety, and/or conservation standards of the home, or add accessibility features for persons with disabilities
You plan to convert a single family property for multifamily use, or
You want to upgrade the floor plan, flooring materials, gutters, roof, windows and doors, heating or air conditioning units, or make almost any type of non-luxury improvements, even painting and landscaping!
UrbanBuilt has the expertise and experience to help you make the most of the 203K Renovation Program. We can advise you on every step of the process, from choosing the right property to qualifying for the program and making sure you get the best value. Let us help you use the 203K loan program to build a comfortable and beautiful home you can be proud of for years to come.
For details on the 203K Renovation Program, visit the HUD website or contact us.