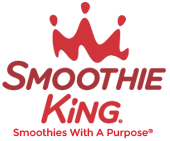 Project: Smoothie King
Owner: Segall Group and Smoothie King Franchisee
Architects: Urban Design Group and Frederick Ward Associates
Total Project Value: $435,000This project included both work for the Landlord, Segall Group, and for the tenant, Smoothie King. An existing stand alone building which at one time was a gas station and most recently a video store, UrbanBuilt transformed this building and lot into a new Smoothie King. The build included full demolition of the existing building leaving only the rear retaining wall intact. Once demolished, we rebuilt the building with a new steel structure, roof deck, roofing, EIFS facade and storefront. Inside was finished as a new Smoothie King with lots of bright décor.