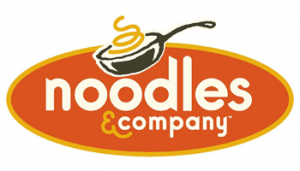 UrbanBuilt started working with Noodles & Company in 2013. In just a short period of working together we have already built a successful relationship and have partnered with Noodles & Company as one of their local commercial contractor for Baltimore, DC, and Northern Virginia.
Click points on the map for details on completed stores and stores still under construction. Below the map you'll find pictures of new Noodles & Company locations where new construction or tenant fit-outs were completed by UrbanBuilt.
Completed
6710 Governor Ritchie Hwy, Glen Burnie, MD
1140 19th Street NW, Washington, DC
4931 Elm Street, Bethesda, MD
1401 Alverser Drive, Midlothian, VA
"It has been nothing but a pleasure to work with UrbanBuilt as a development partner with Noodles and Company as we continue to expand. All work has been completed in a timely fashion and with high quality. Their communication is excellent as they guide and update us through every step of the construction process. I highly recommend UrbanBuilt to anyone that is looking for a dedicated and experienced contracting company in the Mid-Atlantic area."
-Dave C., Eastern Region Project Manager for Noodles & Company    Read more reviews!
Click to view enlarged images of Noodles & Company locations by UrbanBuilt.