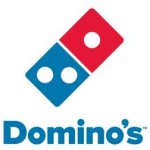 UrbanBuilt has built a strong working relationship with both Domino's corporate and local franchisees. Our experience with tenant fit-outs and our specialization in restaurants has helped us build many new locations as well as remodel existing ones. We have built new and innovative Domino's restaurants in the Baltimore, Washington D.C. and Northern Virginia regions. We operate in an efficient and swift manner to ensure that all of our clients' needs are addressed during each project.
Click points on the map for details on completed stores and stores still under construction. Below the map you'll find testimonials and pictures of new Domino's restaurants completed by UrbanBuilt.
Completed
4101 Falls Rd., Baltimore, MD
5515 Harford Rd., Baltimore, MD
5976 12th St., Fort Belvoir, VA
2029 K St., NW Washington DC
5491 Merchants View Sq., Haymarket VA
13659 Georgia Ave., Aspen Hill, MD
7699 Annapolis Rd., Hyattsville, MD
9509 Lanham Severn Rd., Lanham, MD
4539 Wisconsin Ave. NW, Washington DC
6138 C Arlington Blvd. Falls Church, VA
8962 Burke Lake Rd., Springfield, VA
2303 A Soapstone Dr., Reston, VA
"It was not the easiest of projects, but thank you and your team for all the hard work. I appreciate your efforts and the way your guys addressed things… with a timely, swift approach. This project is now the crown jewel of our Baltimore portfolio."
Leo B., National Construction Specialist, Domino's Pizza, LLC.
"UrbanBuilt recently completed a new Domino's Pizza Theater for Team Washington in Haymarket, VA. Their original bid was very competitive and thorough and the job came in on target. The punch list was handled efficiently and without issue. Everyone we worked with on the job from Jason in sales, Dave in production, Ryan supervising the job and Yvette in customer service was very professional. We have received many compliments from team members and customers alike who are wowed by the beautiful new Pizza Theater."
-Susan Fulton, Director of Marketing and Store Development, Team Washington, Inc.
Click to view enlarged images of Domino's locations by UrbanBuilt.