Green building not only helps conserve natural resources and reduce harmful chemicals in the environment, but also creates healthier indoor living conditions. UrbanBuilt keeps up with the leading green building methods and technologies, from low VOC paints, caulks and sealants to green label carpeting, low formaldehyde cabinetry and trim products, and solar panel installations. We understand the components of building green and minimizing impact on our planet during the development process. UrbanBuilt is proud to comply with EnergyStar and EarthCraft programs for green building.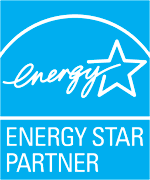 ENERGYSTAR – ENERGY STAR is a joint program of the U.S. Environmental Protection Agency and the U.S. Department of Energy dedicated to helping us all save money and protect the environment through energy efficient products and practices.
ENERGY STAR helped Americans conserve enough energy in 2010 alone to avoid greenhouse gas emissions equivalent to those from 33 million cars — all while saving nearly $18 billion on their utility bills. UrbanBuilt is an ENERGY STAR partner, providing ENERGY STAR Certified Homes that are better for the earth, create a healthier indoor living environment and save you money on energy bills.
THERMAL ENCLOSURE – Comprehensive air sealing, properly installed insulation, and high-performance windows work together in UrbanBuilt's ENERGY STAR Certified Homes to deliver better comfort, better durability, reduced maintenance costs and lower monthly utility bills.
HVAC – Heating and cooling can account for nearly half of a home's total energy bill. To help reduce these costs, ENERGY STAR Certified Homes come equipped with high-efficiency heating, ventilating, and cooling (HVAC) systems that lower utility bills, keep you more comfortable, and provide better indoor air quality and quieter operation.
WATER MANAGEMENT – UrbanBuilt can equip your home with water management practices and materials that help to prevent water damage and reduce the risk of indoor air pollution. Our ENERGY STAR Certified Homes meet the Environmental Protection Agency's comprehensive water management requirements to prevent rain and moisture from building up in living areas, attics, basements, crawlspaces, or behind walls.
LIGHTING AND APPLIANCES – Home lighting and appliance products come with two price tags—the purchase price and the cost to operate and maintain them each month. UrbanBuilt installs ENERGY STAR qualified lighting and appliances that meet strict energy efficiency guidelines to reduce monthly utility bills, while also providing high-quality performance and all the style you are looking for in your home.
INDEPENDENT TESTING – Our ENERGY STAR Certified Homes must meet stringent energy efficiency requirements set by the Environmental Protection Agency. The better performance and better quality built into every ENERGY STAR Certified Home is independently inspected and tested by a Home Energy Rater.
Check out these ENERGY STAR Fact Sheets for details on what goes into UrbanBuilt's ENERGY STAR Certified homes.