DAVID LINSALATA
Production & Service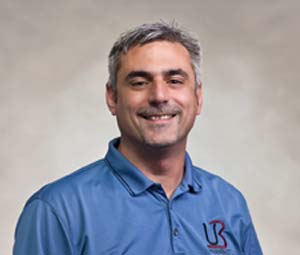 Dave has more than fifteen years of experience in the construction and real estate investing industries. Before co-founding UrbanBuilt, Dave owned a remodeling company named Dreamworks, which he quickly grew from a small start-up into a successful business. Dreamworks also ventured into real estate investing by purchasing several homes. His knowledge of residential construction enabled him to successfully renovate those homes for profitable sales.
Enjoying this early success, Dave decided it was time to take his career to the next level. In 2008, Dave partnered with Jason Watts to form a new general contracting company, UrbanBuilt. Dave's vision for UrbanBuilt was to provide clients with high-end products and services and stand behind the results. Dave brought his first-hand experience in renovations and investing to the new company, along with valuable tools, equipment, job site expertise and a loyal client list.
Under Dave's seasoned leadership, the UrbanBuilt Production and Service team completes projects on time and on budget. Clients appreciate his "can do" attitude and strong work ethic. All of our clients feel confident that Dave will build a quality product with creative vision and unmatched integrity. Dave has proven a major asset to UrbanBuilt's reputation for excellence.
Contact Dave at Dave@UrbanBuiltLLC.com