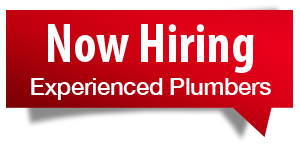 UrbanBuilt Plumbing is looking to hire Skilled & Experienced, Master Plumbers, Journeymen & Apprentices. (Baltimore City) 
Requirements:
Install for Restaurants, Residential and Commercial Properties. Read blueprints, drawings and specifications to determine the layout of plumbing systems, water supply networks and waste and drainage systems.
Plan, install and service plumbing systems, fixtures, piping equipment and controls. These piping systems may be used to transport water, waste, gases or hot liquids. Identify required tools and special equipment, select the type and size of pipe required and locate and mark positions for connections and fixtures.
Install supports and hangers for pipe, fixtures and equipment, assemble and install valves and fittings, install plumbing fixtures, appliances and trim
Test pipe systems and fixtures for leaks, apply all codes to installations, ensure all installations are properly sized, aligned, supported and graded. Ensure all installations, repairs and maintenance meet the requirements of the appropriate codes
Qualifications:
Journeyman and Master Plumber must possess a Certification in Plumbing from a recognized and accredited post-secondary institution and have at least 5 years' experience in commercial and residential plumbing services
Ability to read blueprints and schematics
Ability to handle physical workload
Strong troubleshooting and critical thinking skills
Excellent written and verbal communication skills