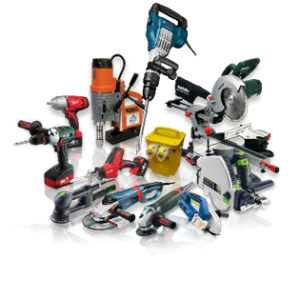 Power tools are a convenient and quick way to fix or finish a home improvement issue around the house, but without the right knowledge they can cause some serious harm. We want to ensure that everyone is safe when working with power tools, so here are a few tips to keep in mind from the experts here at UrbanBuilt:
Always unplug your corded power tools when they're not in use!
Wear appropriate clothing – Avoid wearing loose clothing that could get caught in the tools. Clothing that covers as much of your body as possible is also a good idea to add a line of protection.
Wear the right gear – Make sure to always wear eye & ear protection when available.
Keep a clean work area – This helps avoid any tangling of wires or lose items that could be tossed around.
Keep your finger away from triggers or switches when you don't plan to immediately use the power tool.
Store your tools in safe areas away from children
Don't use power tools in the rain or in wet areas – Electrocution is a dangerous possibility if power tools are around water.
Inspect your tools often to avoid any unnecessary risk.
We definitely recommend following these tips to ensure that all of your home improvement projects are safe and successful. Make sure to follow us on Facebook and leave a comment on one of our posts with suggestions for future Tool Box Tips!